Infliction is a World of Warcraft Horde Raiding Guild established in 2005 on the US server Draenor by a group of friends. The guild has seen many changes since it began but one thing has remained constant, we value people over gear. Many of the early members still play and help lead the guild through the new content.
The guild raids Normal and Heroic content two or more nights a week (Tues/Thurs +1) at 6pm Server. Infliction also runs organized PvP content, old school raids and developmental endgame instances (5 mans). As you can see, we have many activities for just about every type of player. We welcome alt characters as long as they don't impede the progression of your raiding main.
So if you are looking for a raiding guild to call home, and maybe a little PvP and old school content, please feel free to read our Code of Conduct and fill out an application.
Dragons dropped on second pull Tuesday.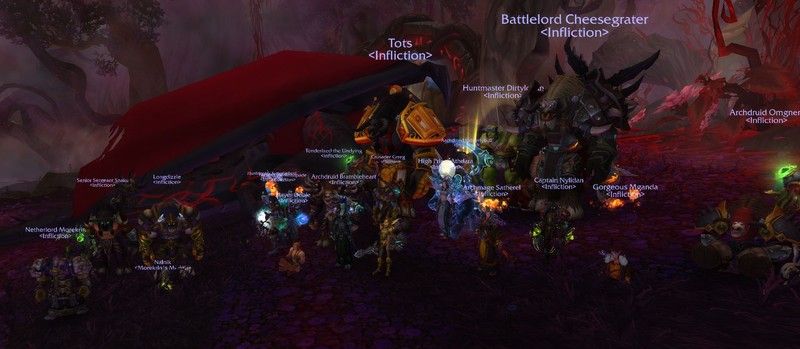 Iggy was a bit more of a pain, but once folks stopped dying at the end of the first Heart phase (GTFO damn it!), it dropped like the massive bag of tentacle porn that it is...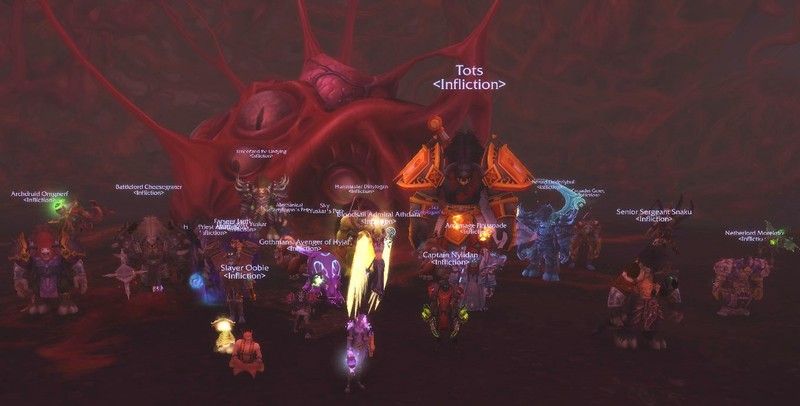 Cenarius incoming...
A little slow getting going on Tuesday but a solid week over all.
Nythendra Kill on Tuesday
Elerethe Kill after fewer then 4 pulls by the whole of raid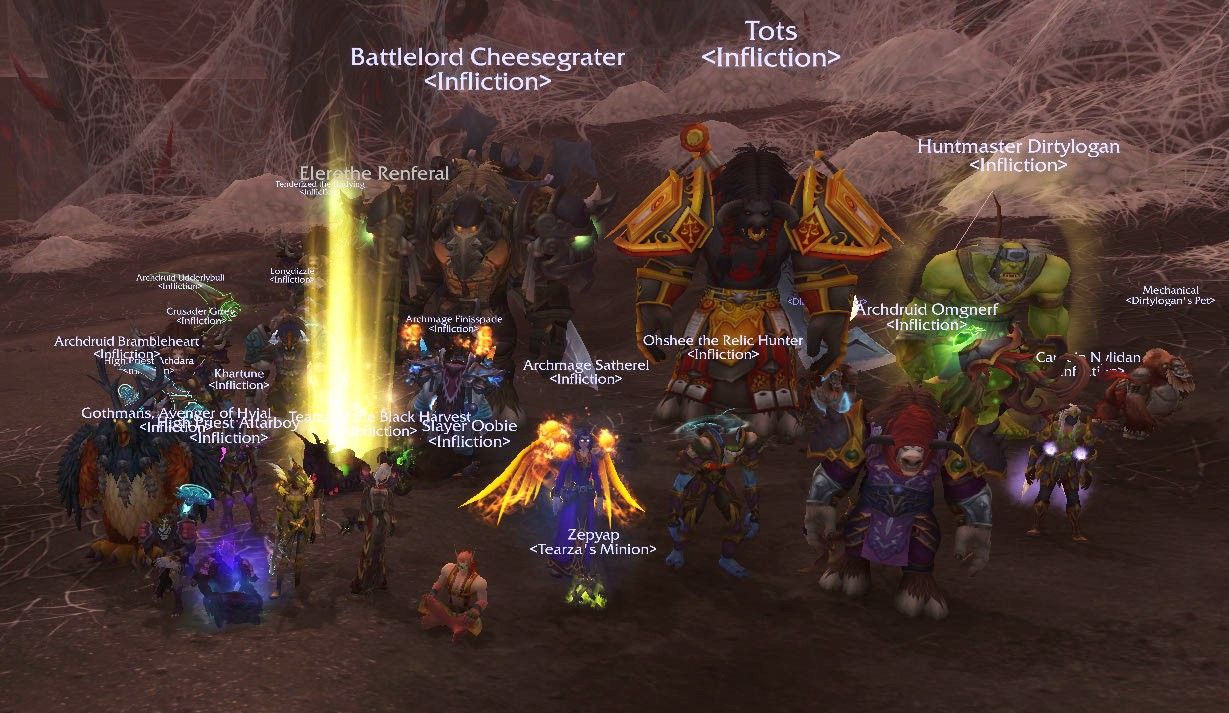 Ursoc on second pull